Friday, June 11, 2010
Sunday, June 6, 2010
This Movie throws away all the bad things in the 1984 original and exceeds in all areas where the original film failed to become!

Definitely how The classic Karate Kid should have been 26 years ago!
There couldn't have been any better Martial Arts teacher than Jackie Chan!


(Jet Li? nah it wont be as fun compared to watching Jackie)
Now if the lines above doesn't convince you yet to watch this movie, then read on for the full review...
But before that, here are some quick facts, KARATE originated in Japan which is their Martial Art system of unarmed combat. In this movie however, the setting is in China and The Karate Kid is taught KUNG FU, not Karate. Okay, I've kept you waiting long enough, on with the juicy stuff...
Jaden Smith (son of Will Smith) plays the role of Dre Parker a kid who was raised in Detroit, but his mother's latest career move landed him in China. In the land where the art of Kung Fu is a norm, Dre gets floored by the class bully. With no friends in a strange land, Dre finds himself cared for by their local maintenance man Mr. Han (played by Jackie Chan). As Han teaches Dre that kung fu is not about punches and parries, but maturity and calm, Dre realizes that facing down the bullies will be the fight of his life.
THE GOOD:
The best ever Karate Kid film to date, hey it may be Kung Fu but who cares? I guess it pays homage to the original film and aims to revive its legacy after the succeeding failures with the movies KarateKid II, III and The Next Karate Kid. The fight scenes are simply awesome, if you're a fan of Jet Li and Jackie Chan, then this movie won't disappoint! Teaches great values and will be an inspirational treat for Kids! Acting is just superb, Jackie Chan play's the Kung Fu Master role very well and remains to catch everyone's heart.
THE BAD:
Like in most Good vs Evil films, I just really find it hard to believe a Hero gets trained for a few weeks time and then beats up the baddies who've been training all their life, in this case training kung fu since childhood. This has been the usual recipe and has been used by many movies for countless of times. But then again, what's good about this movie is they didn't really mention how long The Karate Kid was trained and well, maybe there's just something special with Mr.Han (Jackie Chan) that makes his training good enough to make a hero of a kid overnight. But if you really compare this Karate Kid to the original film, this one really gives you at least enough reasons to believe that 'yeah, I guess it's possible for him to have won the tournament'. Since the setting is in China, you may encounter some difficulty understanding some of the lines by some of the cast, especially Jackie Chan.
The Karate Kid opens on June 11, 2010 (Friday) in all Cinemas Nationwide.
Movie Runtime:
2 hours
Main Cast:
Special thanks to Ms Sharon and SM Megamall Cinema for the Movie Invites!
Please visit
www.smcinema.com
for the latest Screening Schedules and Movie Reservations.
Upcoming Movies to watch out for...
Next Attraction:
[] The A-Team [] Toy Story 3 [] Grown Ups

Coming Soon
(Next Month)
:
[] The Twilight Saga: Eclipse [] The Last Airbender
Thanks for viewing cinephiles!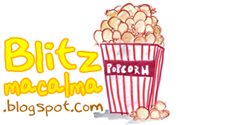 Posted by

Blitz Macalma
at 3:02 AM
View Comments


Labels: action, cinema, comedy, Entertainment, jackie chan, karate, kung fu, martial arts, movie, SM, SM North Edsa
Saturday, June 5, 2010
Tuesday, June 1, 2010